Launch Chrome for Android and navigate to https://app.sellingtozebras.com. Click the menu button  ⋮  and tap Add to Home screen. You'll be able to enter a name for the shortcut and then Chrome will add it to your home screen.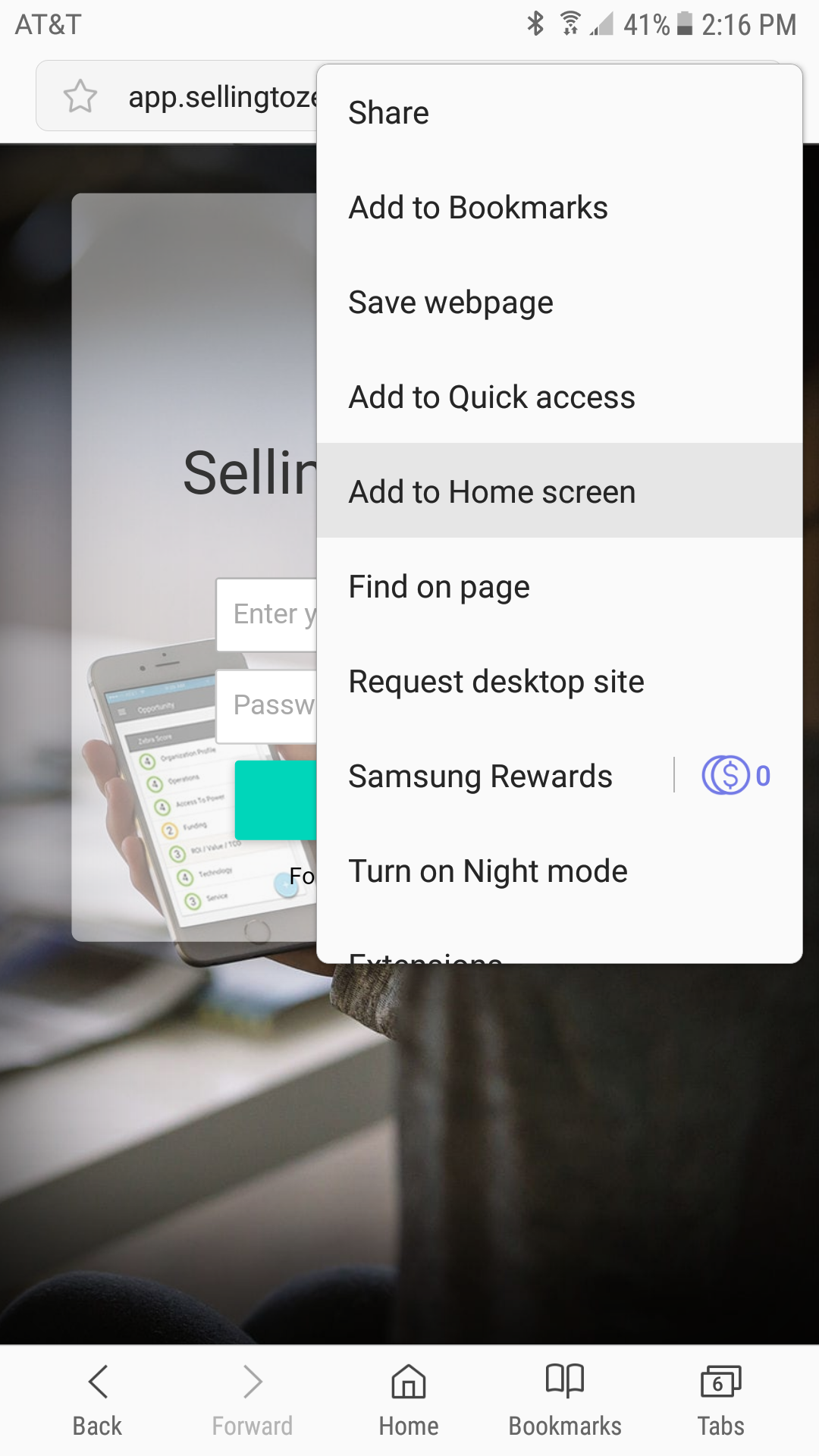 The icon will appear on your home screen like any other app shortcut or widget, so you can drag it around and put it wherever you like. 

Firefox for Android also allows you to click the menu button, tap the Page option, and tap Add to Home Screen.